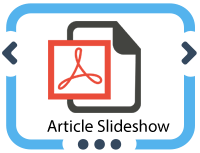 ---
Download citation:
BibTeX
|
RIS
|
EndNote
|
Medlars
|
ProCite
|
Reference Manager
|
RefWorks
Send citation to:



---
1- University of Razi, Kermanshah, Iran
2- . M.Sc. in Geomrphology, University of Razi, Kermanshah, Iran
3- Asistant Professor of Geomorpholgy, University of Razi, Kermanshah, Iran
Kermanshah province with an area about 24953, 286 square kilometers is located in the middle of western side of the country which its main part is in the zones of nappe and foliated Zagross and its heights are often formed of the hard carbonated formations. The Karsti zoning of Kermanshah province play an important role in the providing and feeding of aquiferouses; for this reason to recognize these zonations and the rate of their modification, the zoning of the modification of the karst is done in this research and its map has been drawn too. For the purpose of acquiring of the aims of the research , first the closed superficial holes as the index of the modification of the karst were recognized by using the topographic maps 1/50000 and the recognizing pictures 5 metersIRS (BW), their maps were drawn ap and after examining statistically and confirm ation of relationships the maps and the subject, by the help of the Kay square and the rotary operation, seven factors of height, lithology, geomorphology, temperature, rainfall, vaporization and slope as the effective factors in the modification of the karst have been selected. After digitalization of all of the respective data for evaluation (giving weight) the classes of the maps of aquired from the statistics ways, analysis of the hierarchic (expertizing judgement), condensation of the surface, the informational value, the variables weight and the experimental way were used. Then in the environment of GIS the maps of the factor of overlapping and the maps of the zoning the modification of the karast has been aquired with the 5 ways mentioned. Among the ways used for zonation, the way of the informational value has the most adaption with the selected index ( the closed holes ) in the zone table and the graph of the per each station irrigation schedule table forecast being studied The aquired maps of the zoning , beside the determininationof the zones with different degrees of modification of the Karst's forms in the province, they also show the ranges with more convenient than of Karst's activity in the current climate. It also becomes clear in this research that the cacalreous mass of Bistoon proportion to the other forma tions in the structural unit of nappe Zagros and proportion to the other structural units (foliated Zagross and transformation zone ).

Received: 2007/03/7 | Accepted: 2008/09/7 | Published: 2010/03/11
---
---
---